Winter School Holidays in Melbourne
from What's On 4 Australia
Are you looking for ways to keep the kids busy and active these School Holidays in and around Melbourne?
It is a great time to try a new activity, get out and about and visit somewhere new in your city.
Whether it's visiting a new park, a trip to the snow, riding bikes, cooking together or taking advantage of a cheap movie, our directories will give you lots of inspiration. We also have heaps of
free/low cost ideas
to keep the kids entertained plus a
School Holiday Planner
you can print and make sure you don't miss any of the fun - don't forget to schedule some 'home days' too!
From the Team at What's On 4, we wish you and your family a safe and holidays!
School Holiday Activities
Invent the World
Invent the World is thrilled to bring their wildly popular
holiday courses
these school holidays.
Their courses are run by nerds for nerds and include Minecraft, Programming, Microcomputers and much more!

Their experienced, qualified, passionate staff will teach your kids about the world of technology!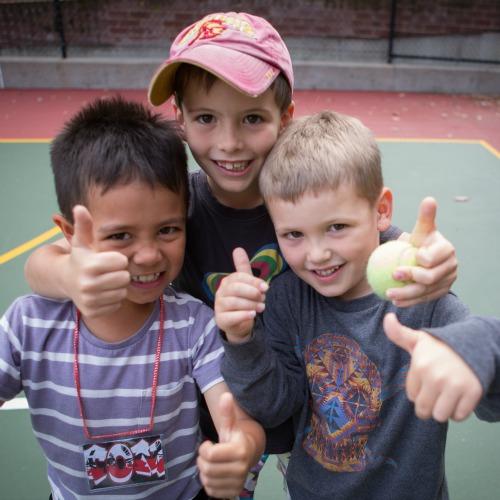 Camp Blue is a children's school holiday day camp that runs from the grounds of PCW Melbourne in Windsor.
With 20+ activities on offer including Basketball, Cooking, Tennis, Photography, Glee Club, Street Dance and more, there's something for every child at Camp Blue! All activities are educational and taught by experienced and qualified instructors.
Artea Art Studio
Artea Art Studio's School Holiday classes are run by

Helen Pollard and her team of

professional artists. They are lots of fun and the kids will learn some great techniques while exploring a range of different mediums.


Children can choose from a range of different classes including drawing, painting, puppet making, paper mache, easter crafts, sand art, architect drawing and lots more!
Visit them online to enrol or to view their full holiday timetable.
Royal Park - Nature Play Playground
A Review of
Melbourne's latest park Royal Park - Nature Play Playground.
Miss Six and I visited the new playground last year that had just opened on the city side of the Royal Children's Hospital - on the site of the old hospital. It is a $5.5 million development (the cost of which astounds me) but it's pretty cool!
Planet Sport School Holiday Program

Planet Sport at MSAC is the ultimate school holiday program for your active 5-12 year old!
The program includes the use of all of MSAC's amazing sports, aquatic and recreational facilities, including swimming and stadium sports. Fully supervised by our passionate and experienced MSAC Children's Programs team, this unique program is designed to keep your child active and engaged throughout the school holidays and includes excursions to State Netball Hockey Centre and Lakeside Stadium.


Cinema Movie Releases (June/July)
Reel Time with Toby
We often receive questions about whether upcoming releases may be suitable for certain age groups, what the main themes of the movies are and most commonly "are there any scary parts"
We are excited to bring you "Reel Time with Toby". Toby is a huge movie buff and will give you the low down on what to expect from the up and coming new release movies before they hit the big screen.

Be sure to check back regularly for details on the latest new release movies, kids movies, family movies, disney movies and more. You can also view all his reviews on our
YouTube
page.
Cars 3 Review


G (Very mild themes and coarse language)
Lightning McQueen sets out to prove to a new generation of racers that he's still the best race car in the world.
Release Date: 22/06/2017
Running Time: 109 Mins
Director: Brian Fee
Cast: Armie Hammer, Owen Wilson, Bonnie Hunt
Despicable Me 3 Review

PG (Mild themes and animated violence)
Balthazar Bratt, a child star from the 1980's hatches a scheme for world denomination.
Release Date: 15/06/2017
Running Time: 90 Mins
Director: Kyle Balda, Pierre Coffin
Cast: Kristen Wiig, Henny Slate, Steve Carell
Wonder Woman Review
M (Mature themes and action violence)
An Amazon Princess leaves her island home to explore the world and in doing so becomes one of the world's greatest heroes.
Release Date: 1/06/2017
Running Time: 141 Mins
Director: Patty Jenkins
Cast: Gal Gadot, Chris Pine, Robin Wright
<table class="BlockMargin" id="textEdit" border="0" cellpadding="5" cellspacing="0" width="100%">
<tbody>
<tr>
<td style="font-family: Verdana, Geneva, Arial, Helvetica, sans-serif; color: #000000;" valign="top" align="left">
<div style="color: #683290; font-size: 10pt;">
<table class="imgCaptionTable OneColumnMobile" style="text-align: center; margin-left: 5px;" width="300" data-padding-converted="true" cellpadding="0" cellspacing="0" align="right">
<tbody>
<tr>
<td class="SpacerImageContainer mobile-hidden" style="height: 1px; line-height: 1px;" height="1" valign="top" width="5" align="center"><img height="1" vspace="0" border="0" hspace="0" width="5" class="SpacerImage" src="https://static.ctctcdn.com/letters/images/sys/S.gif"></td>
<td class=" imgCaptionImg" style="padding: 0px;" width="100%">
<div align="center"><a class="imgCaptionAnchor" track="on" href="https://youtu.be/BbGsxZ0q-OA" shape="rect"><img height="225" vspace="0" border="0" hspace="0" width="300" alt="Wonder Woman Movie Review" src="https://thumbnail.constantcontact.com/remoting/v1/vthumb/YOUTUBE/5c4db1308c004c9c9c20738d56985494"></a></div>
</td>
</tr>
<tr>
<td class="SpacerImageContainer mobile-hidden" style="height: 1px; line-height: 1px;" height="1" valign="top" width="5" align="center"><img height="1" vspace="0" border="0" hspace="0" width="5" class="SpacerImage" src="https://static.ctctcdn.com/letters/images/sys/S.gif"></td>
<td class="imgCaptionText" style="text-align: center; font-style: normal; font-weight: normal; color: #000000; font-size: 10pt; font-family: Verdana, Geneva, Arial, Helvetica, sans-serif;">Wonder Woman Review by Reel Time</td>
</tr>
</tbody>
</table>
</div>
<div><span style="color: #008bce;" color="#008bce"><b>Wonder Woman Review&nbsp;</b></span></div>
<div><span style="font-size: 11pt;">M (Mature themes and action violence)</span></div>
<span style="font-size: 10pt; color: #000000;">
<div style="font-size: 11pt;">
<div>
<div><br>
<div>An Amazon Princess leaves her island home to explore the world and in doing so becomes one of the world's greatest heroes.&nbsp;</div>
<br>
<div>Release Date: 1/06/2017</div>
Running Time: 141 Mins</div>
<div>Director: Patty Jenkins</div>
<div>Cast: Gal Gadot, Chris Pine, Robin Wright</div>
<br></div>
</div>
</span></td>
</tr>
</tbody>
</table>